What Is SEO?
Search Engine Optimization (SEO) refers to the strategy, techniques, and tactics necessary to get your website's pages to the top of Google and other search engine results pages (SERPs). Getting your website to the top of the search results (often referred to as "ranking") earns your site exposure and free website traffic.
Much work goes into getting your website to rank, but the goal isn't to work around Google. According to persiweb expert, SEO "is about partnering with Google to provide the best search results for Google's users."
Google will only show its users websites that are useful to them. SEO isn't about creating your website for Google; it's about making your website for your users.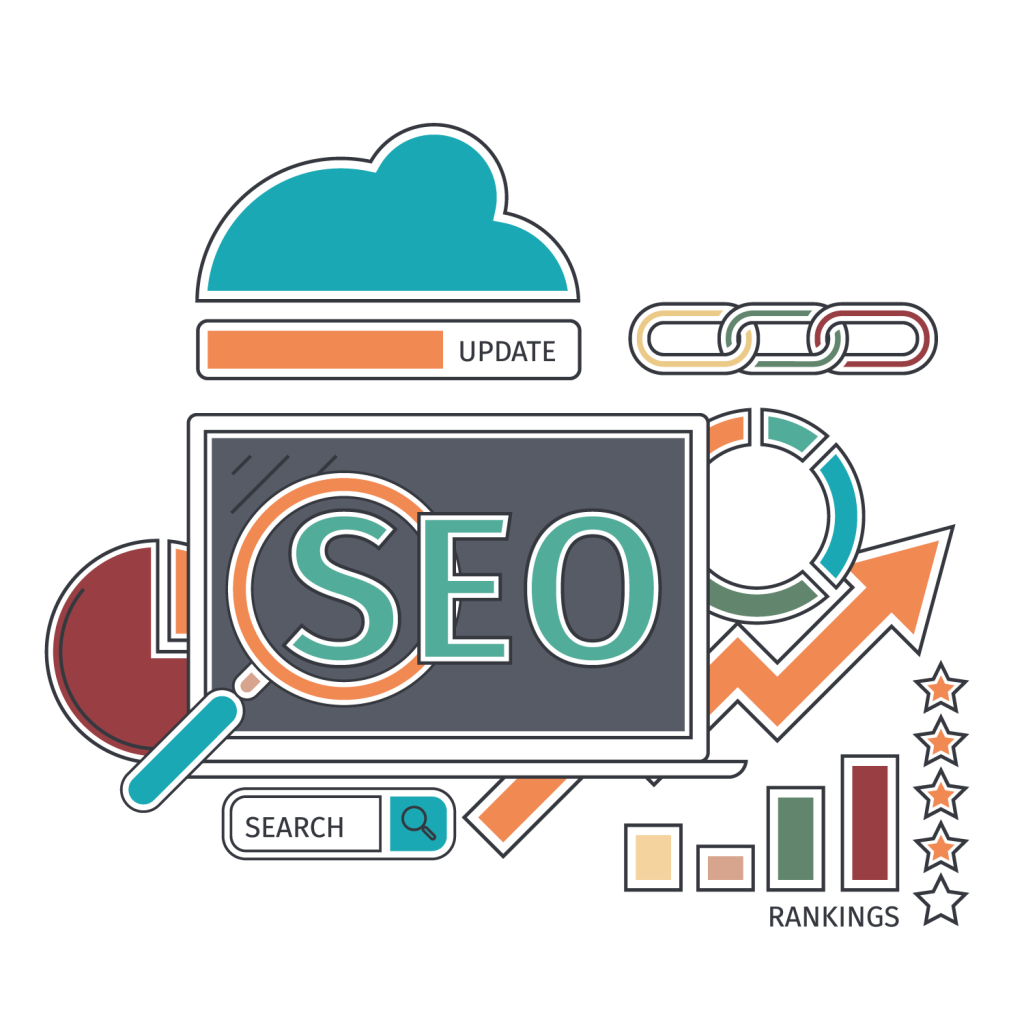 Types of SEO
Getting your pages to rank is a multifaceted effort. There are four common types of SEO that you may encounter in the industry. Each type requires a different skill set, but does not work in isolation.
These four common types of SEO are:
• On-Page SEO
• Technical SEO
• Off-Page SEO
• Local SEO
On-page SEO is all about the content on your web pages, including text, keywords, and images. You'll need to focus on optimizing your content for keywords that people are searching for.
However, Google now ranks pages that fulfill the searcher's needs and answer their questions.
When creating optimized content, you need to consider more than just the keyword.
You'll find that on-page SEO optimization still involves keyword research, mapping, and optimization. There are many keyword research tools out there that can help you get started with the keyword research phase.
Technical SEO is not about the content a user sees on your webpage. Instead, it focuses on the technical aspects of that page, including its HTML code, page speed, and much more.
Technical SEO improves how your website functions so that search engines can crawl and index it easily. You'll review website elements like site structure, internal linking, mobile responsiveness, page speed, and security.
Off-page SEO is about content that is not on your website. It involves content on other websites that reference or link back to your website. A good off-page "reputation" shows search engines that you are trustworthy and reliable.
Working on your off-page SEO involves digital PR and outreach. You should identify websites related to your industry and link to your competitors and reach out to them.
Local SEO focuses on getting your website to rank for location-specific terms. Local SEO can involve a mix of on-page, off-page, and technical SEO strategies, as well as optimizations in external directories and maps.
This type of SEO is specific to businesses that offer services at a particular location or have physical stores. You should manage your reviews, keep any directory listings up-to-date and uniform, and optimize location pages.
Choosing the right domain name for your business and website.
Creating keyword enriched content.
Creating Backlinks.
Uploading the website to search engines.
Optimizing the website to be found by humans as well as search engine bots.
Setting up GEO targeting.
Optimizing Social Media Pages.
Creating SEO Link Wheels.
Marketing
Blog Posting
SEO can be a lengthy process in which you will not get results overnight unless you plan to start with PPC advertising to give your website a boost. Ranking a new website can take anything from 12 to 18 months to get on the first page of Google. Do consider all your options including free classified ads and offline print advertising as well as media campaigns such as TV and Radio.